Accessible,
Experienced Leadership
Our leadership team consists of some of the brightest and most innovative minds in the multifamily industry. Our tenured team has a commitment to being accessible, and to encourage the sharing of ideas, innovation, and growth.
With Several Decades

of Experience

Our leadership teams' experience, intuition, and integrity have led WRH to experience over 14 years of financial growth. Our expert team is comprised of industry leaders that are aligned with our company mission and operating philosophy:
Leadership – We lead by establishing a clear vision, setting measurable goals, and fostering a positive and creative work environment.
Empowerment – We empower our team members to utilize their talents and ideas to achieve established objectives.
Support – We work together as a team supporting each other's activities and goals.
Accountability – Each team member is accountable for his or her individual behavior and performance.
J. MARK RUTLEDGE, CPM
PRESIDENT & CHIEF EXECUTIVE OFFICER
Mark Rutledge is the President and Chief Executive Officer of WRH Realty Services, Inc. and is responsible for initiating and directing WRH and its associates. As President of WRH, he is responsible for the overall direction and performance of the company including directing new business initiatives. He also serves as President of WRH Income Properties Inc., WRH Properties, Inc., and WRH Mortgage, Inc., and serves on the Board of Directors for each entity. 
Mark has been with the firm since 1991 during its formation and previously served as Vice President of each entity wherein he was responsible for loan and property acquisitions, as well as asset management and numerous property repositions. He also was a member of the acquisition team on several bank acquisitions including the acquisition of Republic Bank.
Mark holds a Bachelor's degree in Finance and Marketing as well as a Master's degree with a concentration in Finance, both from Florida State University. He has earned the Certified Property Manager (CPM) designation from the Institute of Real Estate Management (IREM), and previously held a NASD Series 7 license and Florida Mortgage Broker license. Mark also has served as a board member on the St. Anthony's Hospital Foundation and as a board member and Chairman of the Business Development Committee for the YMCA of Greater St. Petersburg.
CYNTHIA A. HAINES, CPM
SENIOR VICE PRESIDENT & CHIEF OPERATING OFFICER
Cynthia Haines has more than 25 years of real estate experience. She formed CALEX Realty Group, Inc. after acquiring the property management division from Vestcor Realty Management where she served as the Senior Vice President for seven years. In addition, she has a strong asset management background in multifamily and commercial real estate for a major commercial mortgage company. As the Chief Operating Officer of WRH Realty Services, Inc., Cynthia is responsible for all aspects of operations in the property management portfolio. In addition, she oversees marketing, training, compliance and maintenance operations.
Cynthia graduated with honors from the University of North Florida, where she earned a Bachelor's Degree in Business Administration with an emphasis in Real Estate Analysis and Urban Land Economics. She also earned the Certified Property Manager (CPM) designation from the Institute of Real Estate Management (IREM) and is a licensed real estate broker in the state of Alabama, Florida, Georgia, North Carolina, South Carolina and Texas. Cynthia currently serves on the Business Advisory Council for the Coggin College of Business at the University of North Florida. Cynthia is Past President of the Northeast Florida Chapter of the Institute of Real Estate Management and chaired their legislative committee. She is also Past President of the First Coast Apartment Association (FCAA) and is the past legislative chair. Cynthia was also recognized by the Jacksonville Business Journal as a Woman of Influence in 2004, 2014 and 2016.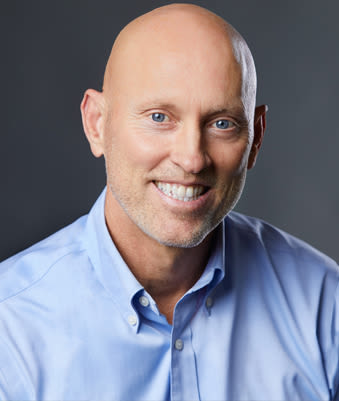 JON K. TAYLOR, CPA
CHIEF FINANCIAL OFFICER
Jon Taylor joined WRH Realty Services, Inc. in 2018 and serves as Chief Financial Officer for WRH Income Properties, Inc. As CFO Jon is in charge of all accounting, finance, human resources, risk management and information technology issues for the holding company and its subsidiaries. Jon has more than 25 years of experience in the financial industry. Prior to WRH, he served in financial and operational leadership roles with leading companies including GE Capital, Franchise Finance Corporation of America, and EMF Broadcasting, in addition to MC Companies, a similar multifamily organization, and global private equity firms. He also has served nonprofit organizations.
Jon earned his Bachelor of Science degree in Accounting from the University of Arizona, and is a Certified Public Accountant (CPA).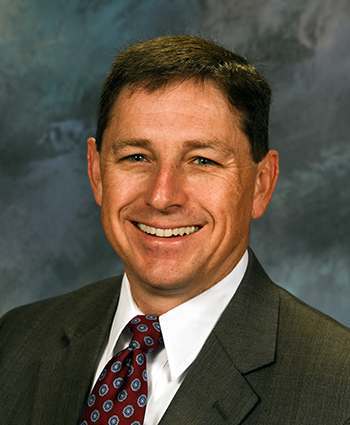 JOHN G. WITHERS
SENIOR VICE PRESIDENT
John Withers leads the acquisition and asset management team for WRH and is responsible for managing the multifamily investments owned by WRH Realty Services, Inc. as well as identifying, underwriting and acquiring new multifamily properties for the company's portfolio. He also oversees WRH's financial monitoring line of business, which provides performance monitoring and reporting services for apartment projects that are financed by tax-exempt, multifamily revenue bonds. John has been with WRH since 1998 and has been involved in the management of the company's commercial and multifamily real estate and loan portfolios, including numerous property repositions. John has over 25 years of real estate experience.
Prior to joining WRH, John was a consultant with Real Estate Research Consultants, Inc., specializing in market and feasibility studies for commercial and residential real estate projects, market analysis and revenue projections for tax increment bonds, and economic and fiscal impact studies. Prior to that, he worked as a commercial real estate appraiser in west central Florida. John started his career as a Real Estate Analyst with L.J. Hooker Development.
John holds a Master of Science in Real Estate degree from Georgia State University and a Bachelor of Science in Management degree from Tulane University. John is a licensed Florida Real Estate Salesman.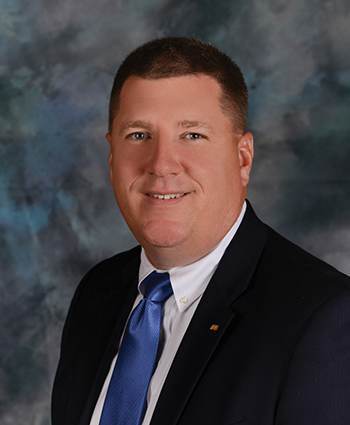 BRIAN T. DAVIES, CPM
REGIONAL VICE PRESIDENT
As Regional Vice President of WRH Realty Services, Inc., Brian Davies is responsible for the development and implementation of programs, initiatives and strategies that promote the achievement of optimum operational, financial and business performance by the properties managed by WRH.
Brian joined WRH after several years as a Senior Regional Manager for Vestcor Realty Management, Inc. His experience includes the management of multi-million dollar assets, including both luxury and tax credit communities, encompassing new construction and stabilized properties with an extensive marketing background.
Brian is a past President of the First Coast Apartment Association (FCAA) and a past President of the Institute of Real Estate Management (IREM) North Florida Chapter. He received his bachelor's degree from the University of North Florida and earned the Certified Property Manager (CPM) designation from the Institute of Real Estate Management (IREM).
CLIVE BAMFORD
DIRECTOR OF CONSTRUCTION SERVICES
Clive Bamford joined WRH Realty Services in 2012 as the Director of Construction Services. He is responsible for overseeing construction and renovation activities throughout the southeast United States.
Clive's responsibilities include supervision of three Project Managers for capital improvements and new development. This includes development of scopes, specifications, budgeting, contract negotiations, scheduling, quality control and contract administration. His primary focus is to provide management with support to preserve the WRH portfolio, and to provide clients with resources to conduct capital improvements. Clive has also overseen new apartment developments and is currently working on a $46 million development in Jacksonville, Florida.
Prior to joining WRH, Clive served as Senior Project Manager with REIT's and management companies. Clive comes to WRH with over 30 years of new development and rehab construction experience from Florida to the United Kingdom. He currently holds a Florida General Contractor's License.