Life at WRH
WRH Realty Services (WRH) is a leader and one of the most successful property management firms in the southeast.  Our size and consistent growth creates ongoing opportunities for career placement and advancement. WRH employees are charged with managing and effectively running the daily operations of multi-million dollar assets. Therefore, we are looking for people who have the desire, intelligence and drive to work in our dynamic, fast pace atmosphere filled with high energy and successful individuals.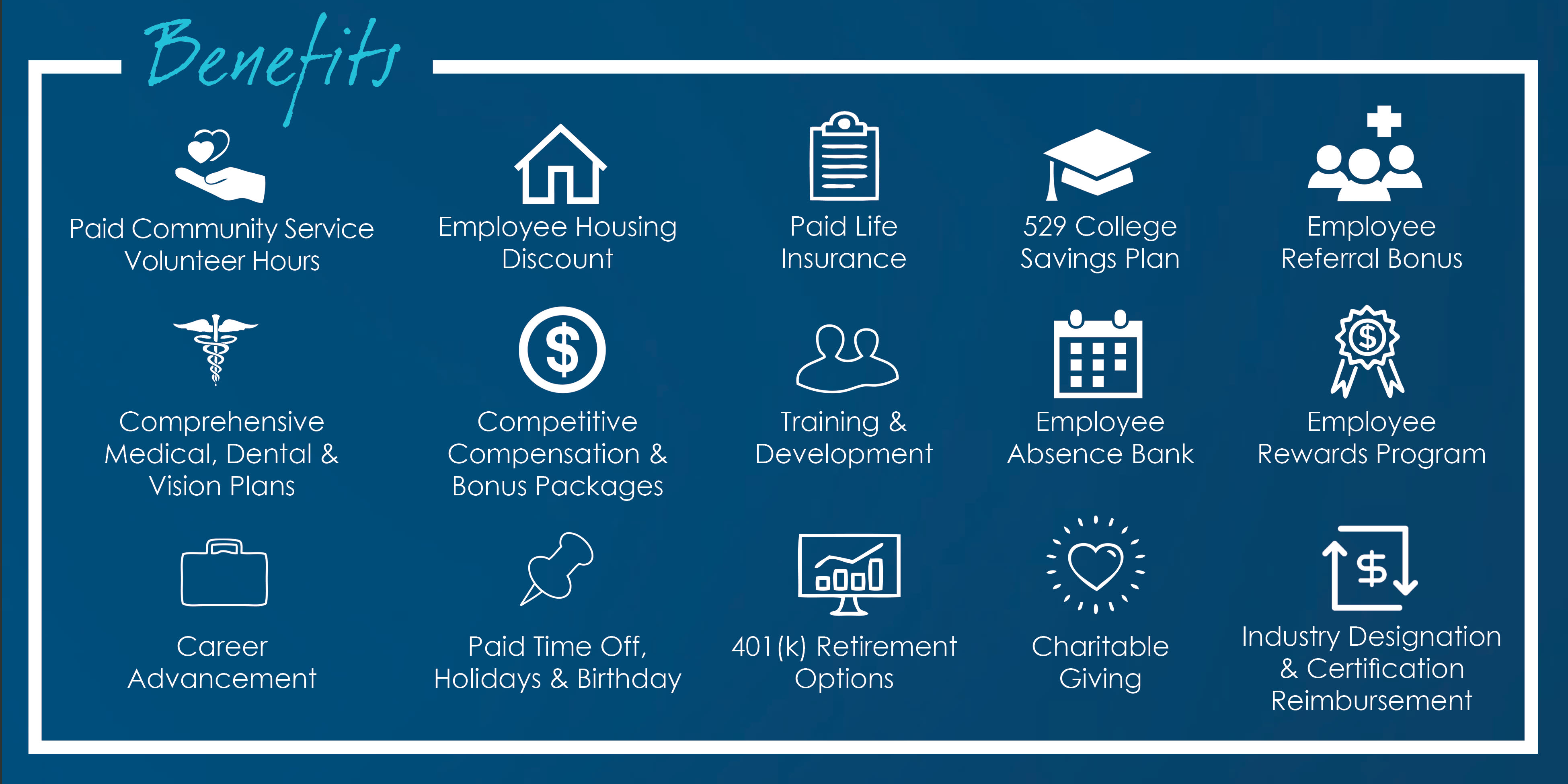 Affordable Leasing Specialist
Assistant Property Manager
Conventional Leasing Specialist
Maintenance Assistant
Houskeeper
Manager Development Program
Part Time Groundskepper
Part Time Leasing Specialist
Property Manager
Maintenance Manager
Service Technician - EPA Certificed
Applicants for employment should review the documents below.
WRH Realty Services is an equal opportunity employer and a drug-free workplace.
WRH Manager Development Program
WRH Realty Services is excited to offer our management development program (MDP) to university students and recent graduates to help jump start their careers. The WRH management development program is a 7 to 18 month management training program established to transform university students and recent graduates into future multifamily leaders.
The MDP has the following benefits:
• Hands on training and virtual training in a variety of disciplines:  
          • Grounds Maintenance           • Maintenance Operations          • Leasing Sales
          • Marketing                               • Revenue Management              • Accounting
          • Human Resources                  • Legal Regulations                       • Risk Management
• Experience multifamily operations through position rotations in maintenance and office operations.
• Network with multifamily associates in the local industry through association meetings and trade shows.
• Interact with WRH executive management.

Prerequisites:
Currently enrolled in the 3rd year of undergraduate program or recent college graduate within last 2 years
Selection is made by a 3 or 4 person executive committee

The selection committee uses the following criteria when reviewing applications:
Academics: 
Minimum of 3.0 GPA
Work Experience: 
Business related field a plus(management, marketing, finance, accounting)
Extra Curricular Activities will be Considered:
That demonstrate an ability to problem solve & collaborate well with others
College and Work References:
2 faculty members and 1 employer (preferred)
references to specifically comment on leadership skills, ability to work with minimal supervision, communication skills, ability to meet deadlines and dependability
Personal Statement Essays:
Will address applicants professional goals, independence, ability to collaborate, leadership skills, organizational planning, & writing ability